Why choose us as your siding contractor?
It's important that when you replace or repair your siding, you hire a siding contractor that knows the best. At Evergreen Construction Company Inc., our proven track record sets us apart from all others. With our LP® SmartSide Trim and Siding, your home will have everything it needs.
We make sure to meet your expectations by delivering the best.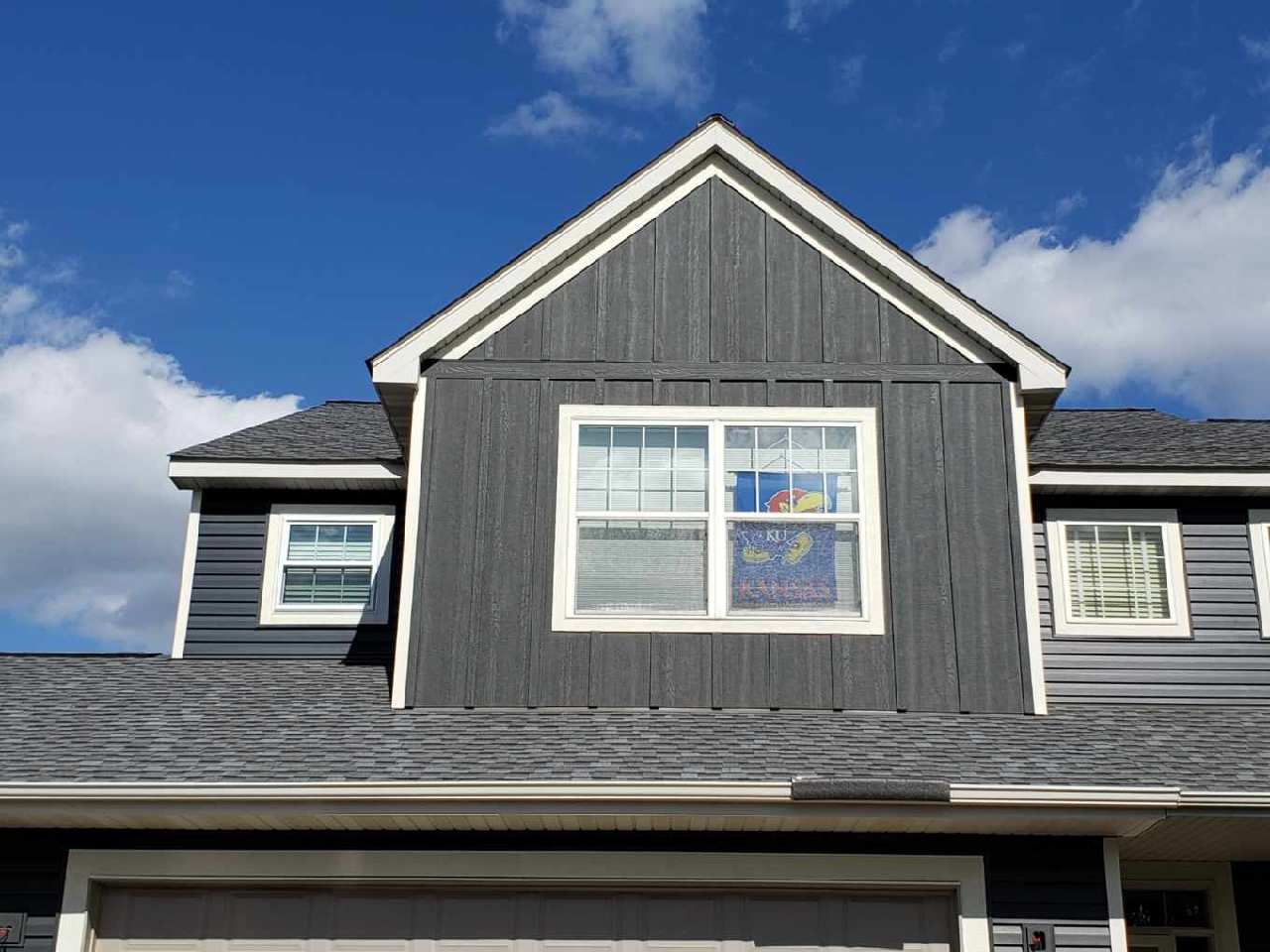 Advanced LP smartside siding
Although the siding on your home may be what gives your house style, it does much more than just look good. With LP® SmartSide Trim & Siding, your home can look good and have the durability of engineered wood.
This high-quality product is made with proprietary SmartGuard® processing, giving it the ability to defend your home against fungi, decay, and termites better than any other leading brand. When you need protection, you need LP SmartSide.
Design. Build. Protect.
From shake to lap, soffit, and panel styles, your home can look exactly how you please while giving you the added benefit of advanced protection. At Evergreen Construction Company Inc., we believe that our high-end siding choices add value to your home. Not just that, but also give you the peace of mind and the protection for many years to come.
If you think that LP SmartSide is right for you, contact Evergreen Construction Company Inc. today!
If you want to get your home entirely covered in new, gorgeous, low maintenance siding, you can count on us. Remember: Evergreen Construction offers 24 hour emergency service. When you need a Minneapolis / St. Paul siding contractor or window replacement, give us a call. We offer our services throughout the Twin Cities and in southern Minnesota, including in communities such as Bloomington, Minnetonka and Woodbury.
James Hardie
James Hardie® products grace the sides of more than 8 million homes across North America. They have won over the press, the remodeling industry, and most importantly, their customers, with the beauty and durability of their products.
Water can damage your home as nothing else can. It may be gradual, but it is relentless and can cause the siding to swell and crack, lose paint and lead to mold if not properly managed. This is where James Hardie stands out from its competitors.
All James Hardie®'s siding and trim products are available primed and ready for field painting. But when you invest in ColorPlus® Technology, you won't only get gorgeous color—you'll get color that lasts longer than a typical paint job.
You want to ensure you're buying the best possible product when you choose to re-side. James Hardie invented fiber cement and remains the leader in the field.
There are many reasons to choose James Hardie fiber cement siding over vinyl, the first of which is appearance. James Hardie siding is over five times thicker than vinyl, allowing for deeper grooves and a more authentic wood-grain effect. The result is more elegant than vinyl (which is plastic), particularly on a historic home.
Then comes function. Vinyl melts easily in a fire (or even from the reflection of the sun off Low-E glass windows); James Hardie products are noncombustible. Vinyl may crack and warp from the elements; James Hardie products are more durable and resist warping, sagging, and melting.