Starting with protection: repairs and replacements
The goal of our roof repair, roof installation & roof replacement team is to show you what an amazing roof can do. We want to show what a nice roof can look like by adding curb appeal and value to your home. Since 2003, we have been providing superior roofing options, leaving customers with outstanding results that they love. Putting you and your needs first is of the utmost importance to us. We believe in doing whatever it takes until the finished product is exactly as you imagined. When you need a roofing contractor, contact Evergreen Construction Company Inc. We serve throughout St.Paul/Minneapolis area including Orono, MN making sure that every project we complete is a success.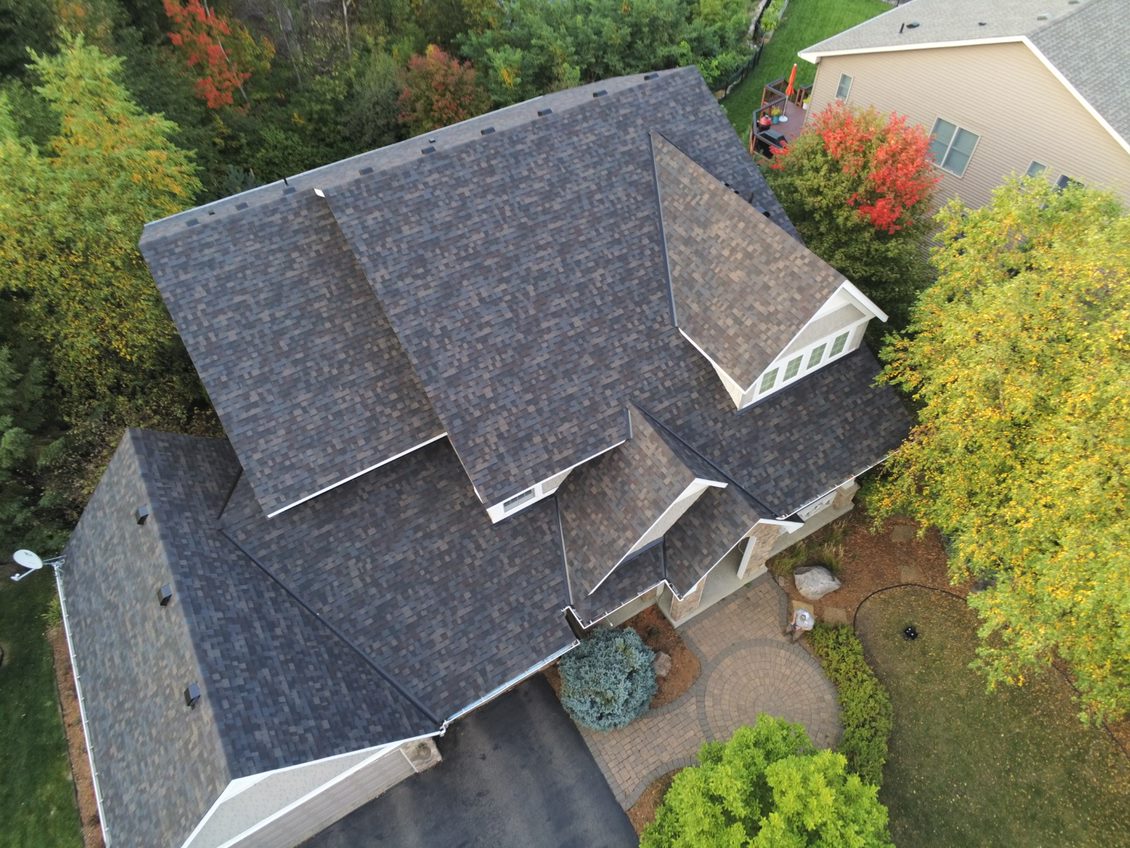 Starting with protection: repairs and replacements
The roof on your home doesn't have to be just a structural element. Yes, it's absolutely essential to keep you safe and dry, but that doesn't mean that it has to be boring. We know that replacing your roof or repairing can be a very stressful and overwhelming process. Whether you're calling us because you need routine maintenance or because your roof has been damaged, you can count on us for quality work at a fair price.
The light after the storm
We got you covered!
When storms hit, it's easy to believe that the worst has happened. Even if do not notice the damage to your roof, it's always important that you have an expert inspect your property just to make sure. You might only have a few broken shingles or a huge gaping hole; Evergreen Construction has the talent and workmanship necessary to repair, install, and fix your roof for you.
By listening to you, we can make sure the roof we install not only will protect you and your family now but will last for many years to come. We work hard to ensure that you have the protection you need and that you're happy; we never leave until your final inspection comes back and we're 100 percent certain that your roof is perfect.
We use all the best shingle options in the market, with the very best roof decks, underlayments, fasteners, flashings, material standards, and warranties in the industry.
Remember: Evergreen Construction offers 24-hour emergency service. When you need a roofing contractor, give us a call – (651) 209-3130.