Window Repair & Installation Services In The Minneapolis/St. Paul Area
Are you in need of a window repair or window installation company?The windows on your home do much more than just give you a clear picture of the great outdoors. Depending on where your windows are, they allow natural light to fill your home. Windows can enhance the overall appearance and style of your home, but just as they allow light to enter, heat and air can also escape. It's important that when considering replacement windows, you make a smart decision about what type you choose, as well.
From window insulation to window repair, we offer the industry-leading styles from Marvin Windows that will instantly improve the appearance of your home while conserving energy, saving you hundreds in the process.
Partnered With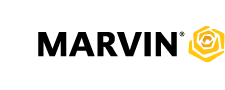 Evergreen Installs and Repairs 8 Varieties of Windows
Single Hung
Single hung windows open from the bottom and slide upwards. As the most common type of window, our single hung style allows for a simplistic ventilation option anyone can love. This traditional style provides a sense of security and increases the overall appeal to the style of your home.
Double Hung
Like the single hung window slides from the bottom upward, the double hung window does that and the top panel slides from the top downward, allowing for double airflow. If what you're looking for is a large, classic style window, our double hung windows are for you. This traditional window can be found in many homes, with its charming style and ease of use. Because you can open these windows from both the upper and lower sash, your options for ventilation are endless.
Glider
Opening from side to side, glider windows give you maximum ventilation and are a wonderful edition to any room of your choice. Known for their open glass configuration, many people choose these windows for their simplistic design.
Awing
Awning windows open at an angle to the exterior wall. Known for their hinged opening capabilities, our awning windows give a twist to the tradition sliding window. If what you want is anything but traditional, these windows may be just right for you.
Bay & Bow
Bay windows and bow windows are large, statement windows for a room. The bay window consists of three panels: a large centered picture window with an angled panel on each side of the center window. Bow windows, like bay windows, are large window panels, but bow windows have four or five panels that are all angled. Not only do our bay and bow windows give your home an elevated sense of style, they're a great way to display an intimate setting. Expand your view of the backyard, and give your home a distinctive look that stands out.
Casement
Casement windows are attached by side hinges and open outward on the side hinge. Like the awning window that opens from the top, the casement window offers an angle to the exterior. Casement windows are a great way to give your home that updated, fresh look you desire. As a modern style, you can dramatically change the style of your home with our casement window choices.
Round Top
As the name suggests, round top windows are usually casement windows that have a rounded top. Great as an additional design element, these windows look fabulous at the top of a house or on large-scale walls.
Shapes
Choose from a variety of different shaped windows for flexibility of design in all different sizes. Whether you're looking for a grand view or just want a small detailed accent, shaped windows are easy to clean and say a lot about you.
For help with your windows choices, contact us today. Our Minneapolis / St. Paul window repair and window installation company will work with you to find the perfect window for your home. We offer our services throughout the Twin Cities and in southern Minnesota, including in communities such as Bloomington, Minnetonka and Woodbury.